What they're saying about Claire Verkleij and Let The Colors Speak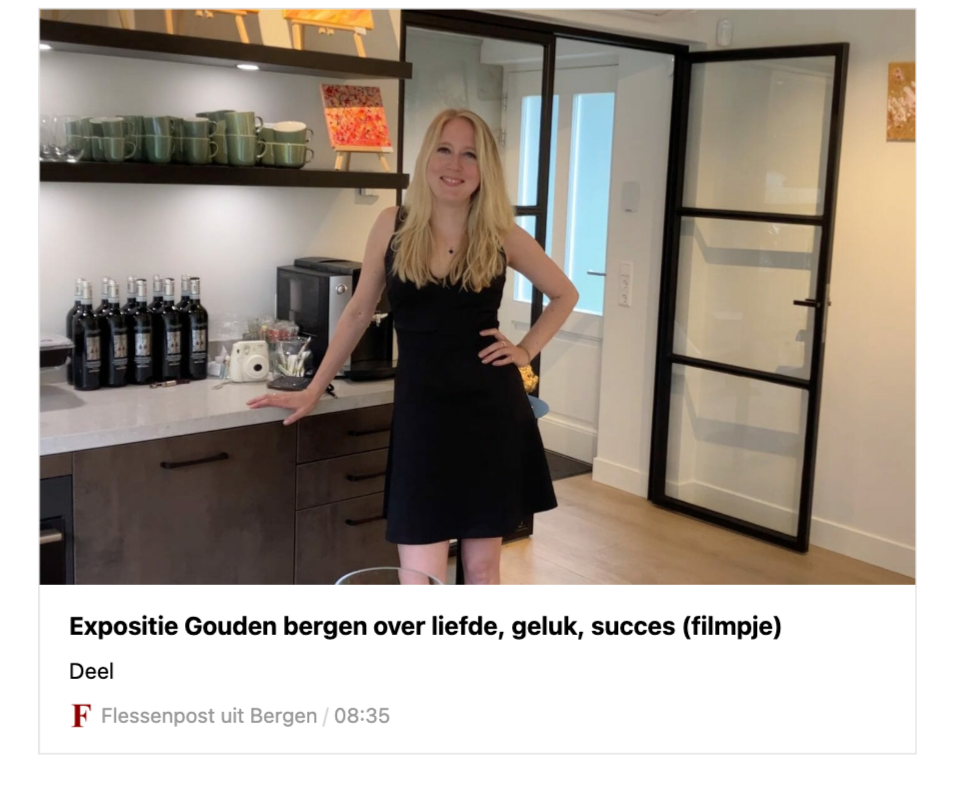 Flessenpost uit Bergen
De expositie 'Gouden Bergen' is van 26 augustus t/m 24 september 2023 te zien in HUISJE DOEK.
Read more >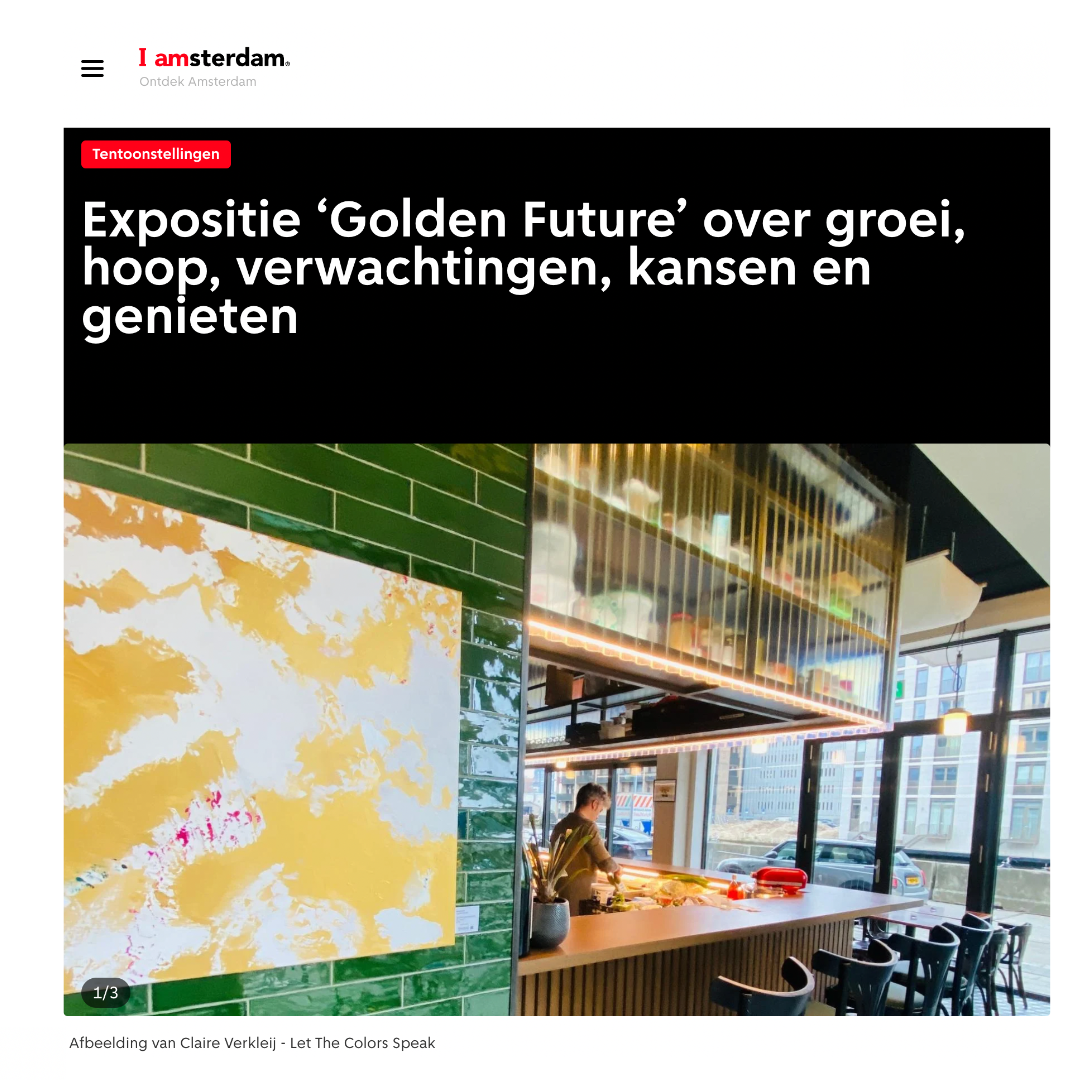 I amsterdam
Wat hebben Amsterdam Noord, Gastropub Pelusa en Let The Colors Speak gemeen? Ze zijn alle drie nieuw, opkomend en in ontwikkeling!
Read more >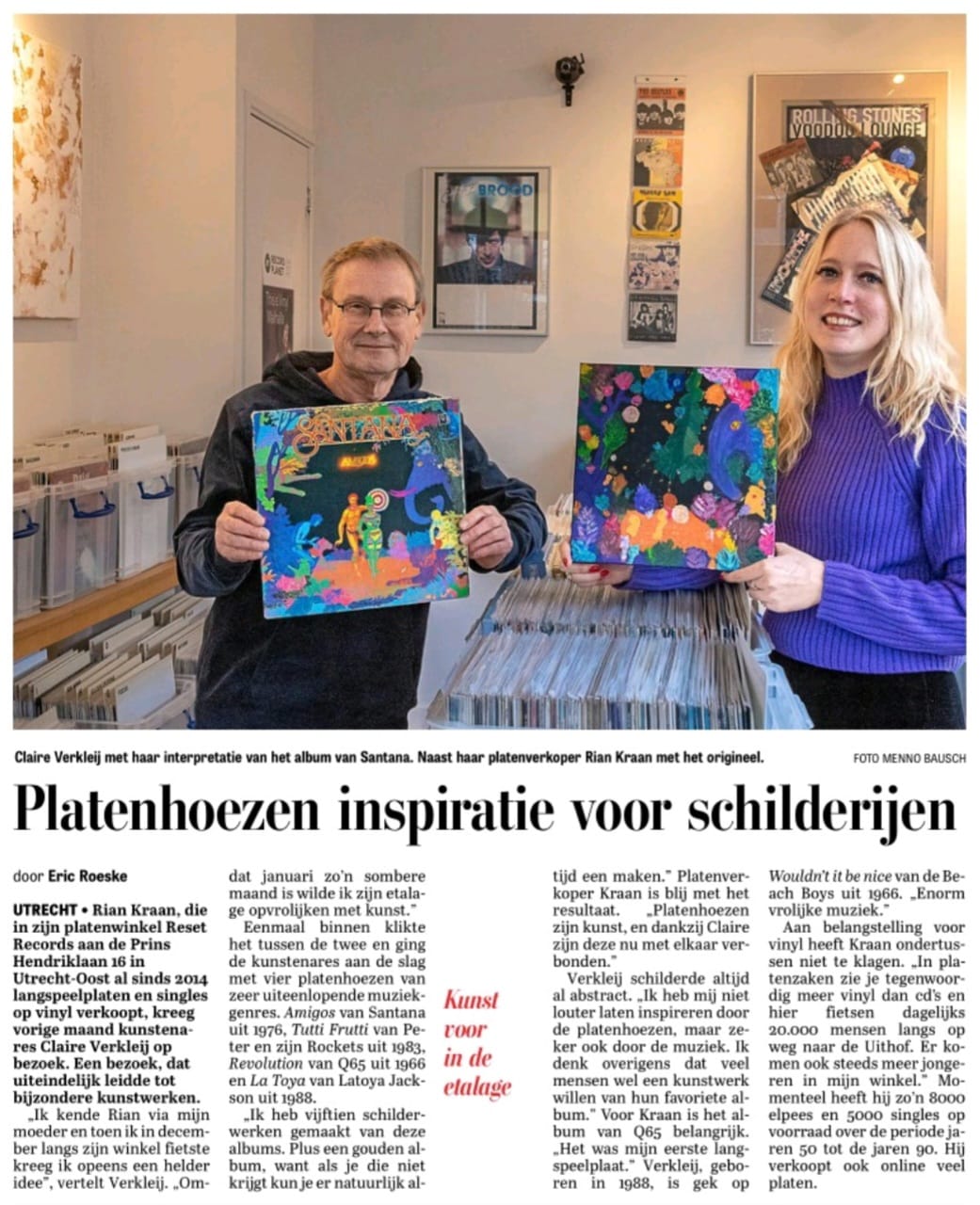 Telegraaf
Edition: Woensdag 11, januari 2023
Platenhoezen inspiratie voor schilderijen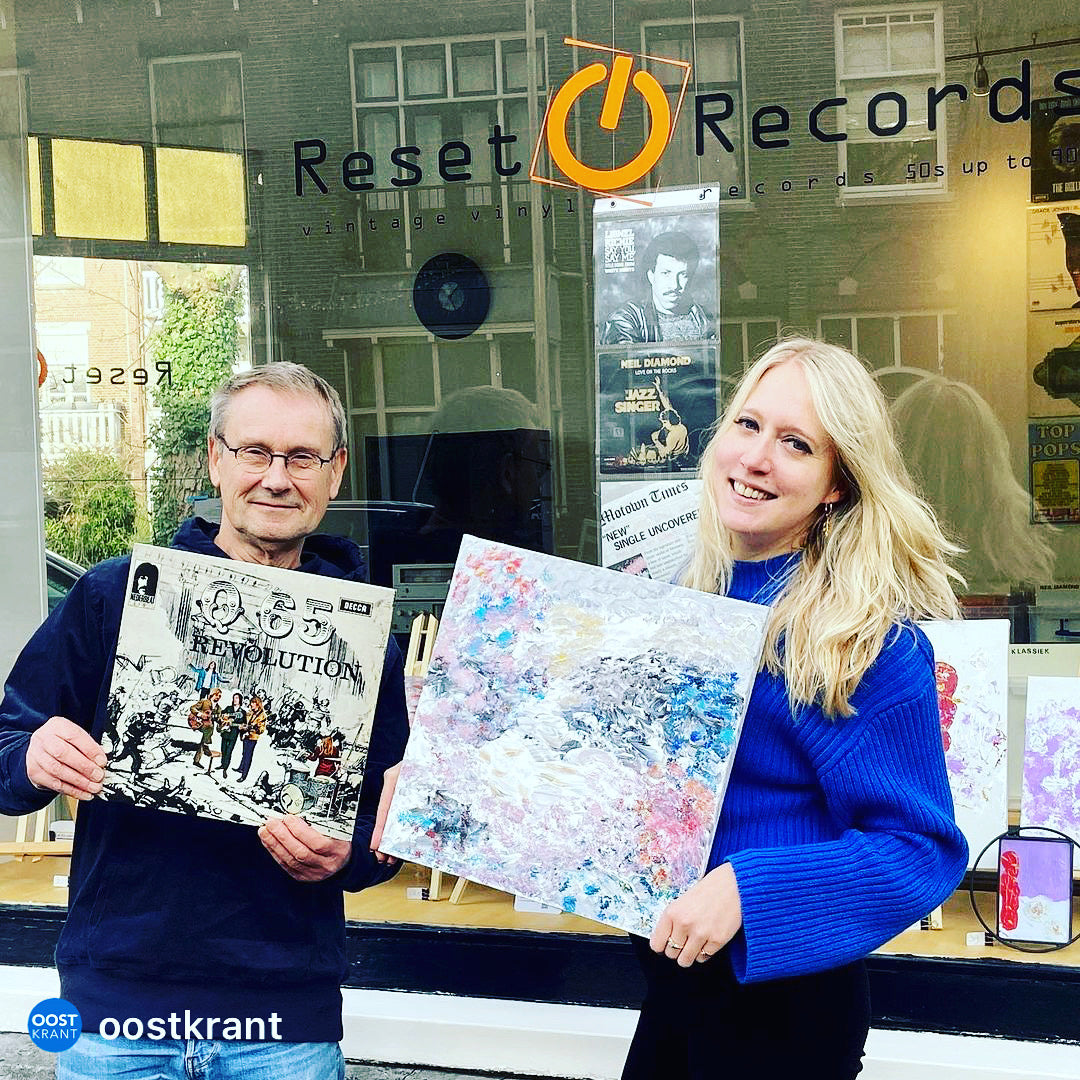 Oostkrant
"Januari vind ik écht een maand die wat kleur kan gebruiken", vertelt Claire. "Ik fietste hier langs, zag de etalage en dacht: hoe leuk om geïnspireerd door platenhoezen schilderijen te maken!
Read interview >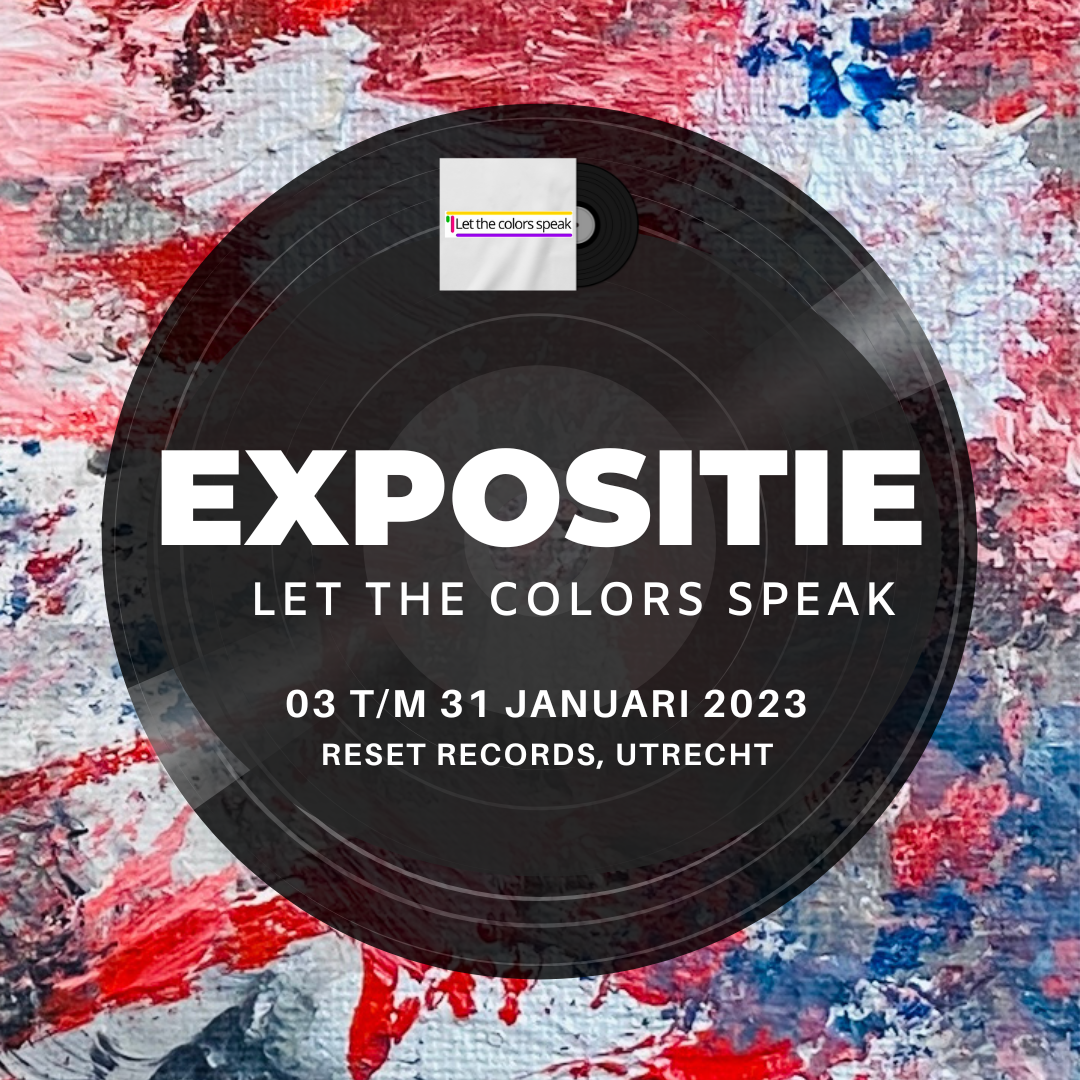 Oost voor Elkaar
Kunstenares Claire Verkleij van Let the Colors Speak exposeert deze hele maand bij Reset Records. Platenhoezen en de muziek van de plaat vormden de inspiratie voor de schilderijen die Claire speciaal maakte voor deze expositie.
Read interview >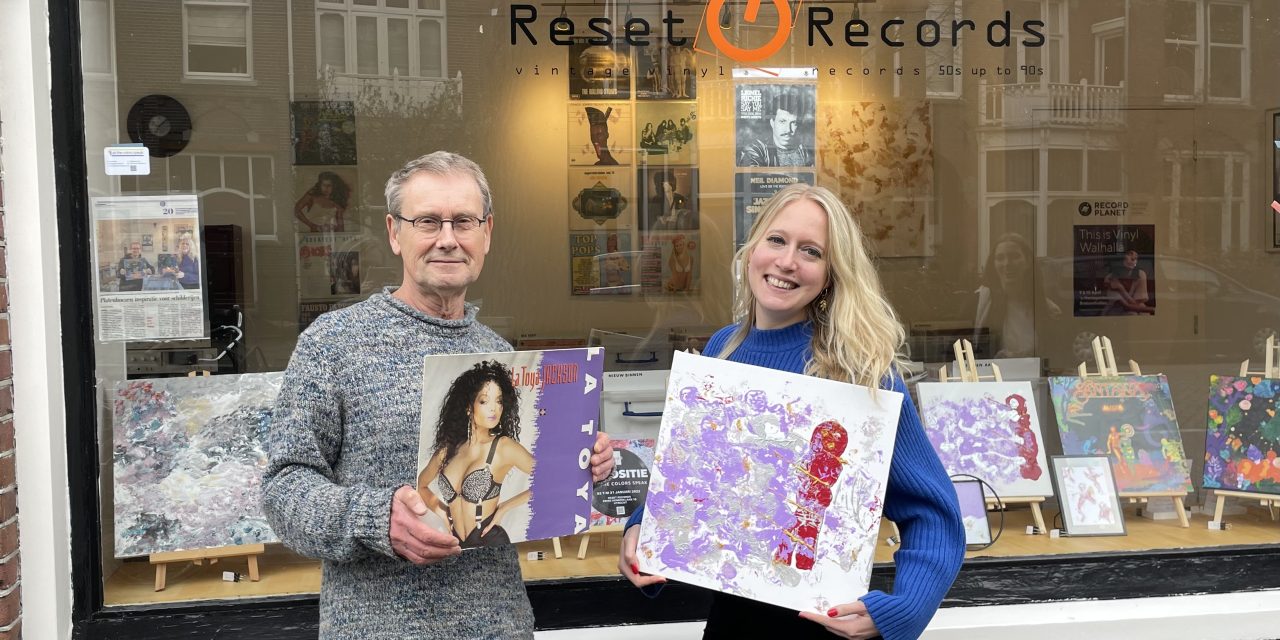 Utrecht Oost Media
Kunstwerken maken een kleurrijk januari.
Een kunstwerk geïnspireerd op een plaat, een nieuw idee om aandacht te trekken. In de etalage van Reset Records is dit momenteel te zien. De platenzaak heeft namelijk vanaf 3 januari een expositie geopend, genaamd 'Let the colors speak'.
Read interview >
Contact
Do you have press questions?
Or are you interested to cooperate with Let The Colors Speak?
Please don't hesitate to send Claire an e-mail at contact@letthecolorsspeak.com
or fill in the contact form below.